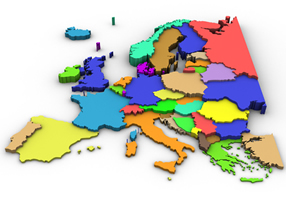 Are you thinking about carrying out a direct marketing campaign into Germany, France, Spain, UK, Scandinavia or any other country in Europe?
Not sure where to start?
Then give us a call. We can help you deliver campaigns that will drive revenue and profit and make the whole process simpler and more cost effective. We manage the whole process for you from start to finish.
Our service includes:
Helping you with targeting and ensuring that you are speaking with the right audience
Finding the best lists to target that audience, whether direct mail or e-mail
Managing the whole address reformatting and de-duplication process when buying multiple lists from different sources
Advising on the size, weight and format of a mailpiece and the response mechanisms to achieve optimization on postal costs in each country
Management of the mail fulfillment process
Provision of telemarketing services by local language speakers for mail follow-up or data cleansing/research
We have many years practical experience of direct marketing in European countries, so you can leave the whole process in our capable hands.
You don't have to deal with numerous list brokers and mailing houses across Europe and you benefit from our knowledge and expertise avoiding the pitfalls along the way.
For a successful start for your European campaigns call us today on +44 (0) 1509 670567.
If you are an American business looking to sell in the UK or Europe visit our US moving to Europe page for advice on issues to consider.