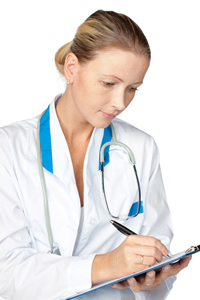 So you'd like a Free Data Health Check?
Well you have come to the right place, because we specialise in helping businesses like yours clean up their data.
It doesn't matter whether your data is business to business or consumer we don't want to see you wasting money sending mailings to incorrect or out of date data. We'd like to see you maximizing the return on investment from your next mailing. That is why we are offering you a FREE health check for your data.
Sales people are focused on getting that next order or answering that next call. They don't always understand the importance of entering name and address details correctly into your database. Unless you take the time to validate your data on a regular basis, you will find that the quality can deteriorate quite rapidly over time and that will be costing you money every time you mail. It will also be tarnishing your professional image in the market place.
The Direct Marketing Association estimate that over a year your data could become 20% out of date:
Your data is likely to include:
Incorrect or incomplete addresses
Missing or incorrect Postcodes
Incorrect or missing Telephone numbers
Companies that have moved or stopped trading
Can you afford to be wasting value marketing budget every time you contact customers or prospects?
Use our quick calculator to find out just how much you might be wasting.
Contact us today on +44 (0) 1509 670567 to arrange your Free Data Health Check.
Calculate the cost of not Maintaining your Data
Your wasted marketing spend is below:
If your data is 5% inaccurate you will waste
£
If your data is 10% inaccurate you will waste
£
If your data is 20% inaccurate you will waste
£
Contact us to find out more about the Free Data Health Check >