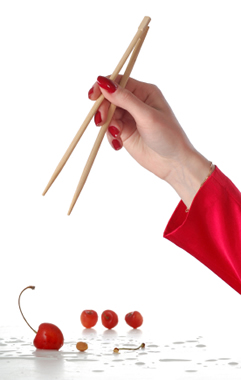 Good quality data and accurate targeting are critical factors that drive successful direct marketing campaigns.
We fully appreciate that cost per response is a key metric for your campaigns. We therefore work closely with you to source the right data whether it is data for:
direct mail
e-mail
telephone
SMS campaign
We specialise in sourcing European mailing lists and International mailing lists.
We can source the right data for you - whether you are looking for data for:
UK
Other countries in Europe (this also includes the new EU entrants such as Poland, Slovakia, Czech Republic etc)
US
China
Far East
Australia
New Zealand
We only use quality data from our unrivalled personal contacts across Europe and Internationally, because we understand that it is crucial for your campaign success and cost effectiveness.
If you are looking to target a number of different countries you can forget having to deal with numerous different local list brokers and eliminate the potential of misinterpretation due to language differences.
To save you time & allow you to benefit from our expertise we can handle the:
List research
Selection
Ordering
Delivery process
We can also manage all the data de-duplication for you as well.
As marketing professionals STB Direct Marketing are also able to provide you with advice on targeting and suggest alternative approaches to reaching your target audience, whether you are looking for business to business data or consumer data. We take the time to fully understand what your campaign objectives and what you are trying to achieve, before we start on a list proposal. We will also provide advice and suggestions where we feel they will be of value to you in making the campaign more successful.
"We use STB because they take a very creative approach to their list proposals. They take the time to research all the possible options, particularly when the target we are looking to reach is complex. They also will look to research and source data that is not currently available on the market."
Make a list enquiry click here, have a look at sample marketing data briefs.
Contact us further for list information click here.
De-duplication of international data click here.
Mailing fulfilment for European mailings click here.
Testimonial - Absolute Marketing
Absolute Marketing has been working with STB Direct Marketing for approximately one year. During this time they have helped us to source a wide range of data requirements for our customers, which has enabled us to widen the scope of the service we can provide to them.
The data is accurate, relevant and always delivered to the timescales we need – which is more often than not 'urgent'!
In the past we have found it difficult to find a reliable source of data, so have tended to steer clear of offering this service. But now we are happy with the quality of details we get from STB, we offer data sourcing as a matter of course.
Absolute Marketing (Telemarketing Service Company)
Tips for buying marketing lists
Provide the list supplier with a clear brief of the target you are trying to reach and the objectives of your campaign.
Ensure that the data has been updated in the last 12 months.
Buy from a reputable supplier.
If you wish to telephone the data ensure that the telephone numbers have been passed against CTPS/TPS (Telephone Preference Service).
If you are renting e-mail lists, check that all the data is opted-in. Double opt-in is preferable.
Find out how the data has been collected and how frequently it is updated.