Do you feel that your current marketing activity could be more effective?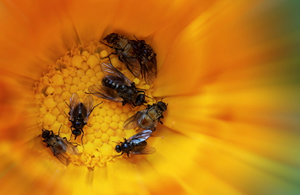 In the current economic climate many businesses start to respond by cutting back their marketing activity. Whilst it is always prudent to effectively manage your cost base in any environment, statistical evidence compiled since the UK's two previous recessions highlights how important it is not to reduce your marketing spend. Many companies that continued to market their products and services actually grew in the recessionary period.
STB Direct Marketing can help you by providing a specialist to objectively review your existing marketing activity by carrying out a marketing audit. We will then work with you to improve the performance of existing activities and to develop new ideas and concepts, so that your marketing works harder and smarter.
Bringing in an experienced marketing practitioner from outside your business, who can take a truly objective view, with no pre-conceived ideas and limitations about your business, can breathe a valuable new lease of life into your marketing.
STB Direct Marketing has a wealth of marketing knowledge and practical experience of marketing in the UK and also Europe, which can benefit your business.
We can help you to:
Get a better return on investment from your marketing activity
Improve your targeting and increase the performance of new customer acquisition
Develop your Marketing Strategy and Plan for the future
Increase the performance of your direct marketing campaigns
Understand your customer base better and make it work harder
Develop segmentation and contact strategies
Launch into a European market