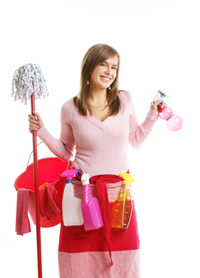 Your database could be costing you money and preventing you from maximizing your sales potential.
With around 30% of middle managers changing job and around 12,000 companies going into liquidation each year you could be wasting money mailing and contacting people and businesses that are no longer there.
Similarly, if your customers and prospects are consumers, then the quality of your database will be affected by the fact that approximately 1.3 million people move home each year resulting in many lost sales opportunities.
Factors that will make it difficult to maximise the potential value of your database are:
1. addresses are incorrect
2. postcodes missing or incorrect
3. telephone numbers may be out of date or incorrect.
The money that you could save could be redirected into opportunities to generate more revenue and profit. Under current trading conditions and the resulting restrictions on marketing budgets, updating and cleaning your database is now more important than ever.
What is more the mailings that you send your customer are the face of your business and if the address quality is poor, or people's names are spelt incorrectly the image of your business as a professional organization is tarnished.
By using our quick calculator you can find out how much more money you could have in your marketing budget to generate more sales if your database was updated and cleaned.
Case Study Background
Project:
Data cleaning and re-formatting data and building a centralised European database holding both customer and prospect data. The project involved data from 12 different countries in Europe and Scandinavia.
Organisation Type:
A major international US business.
Case Study Result:
Savings of $2million on mailing costs.
An understanding of the true value of the customer.
Identification of up-sell and cross-sell opportunities to generate increased sales.
Improved targeting of new customers to deliver sales and profit.
Improved customer perception of the company.
Click here to read more.
Poorly Maintained Marketing Data Costs
The wasted marketing spend is below :
If your data is 5% inaccurate you will waste £
If your data is 10% inaccurate you will waste £
If your data is 20% inaccurate you will waste £
Contact us to find out more about data cleaning >