Improved Targeting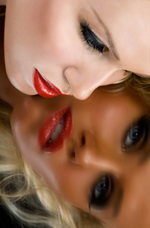 Successful direct marketing starts with your ability to target the prospects that have the most potential to become customers.
Your best prospects are those that look most like your best customers. Do you know what your best customers look like? Are they:
affluent men, who like sports, read the Times newspaper and are early adopters of technology?
IT businesses with 50-100 employees?
The more knowledge you have about your existing customers, the more success you will have in gaining new customers for your business. It will also improve the effectiveness of your marketing to your existing customers, and result in increased sales and profit for your business.
STB Direct Marketing can help you to increase your knowledge of your customers by working with you to enhance your current customer data with relevant additional variables.
Call today on +44 (0) 1509 670567.
Data audit reports allow your business to evaluate your current databases and direct further data and marketing related activities.
View Sample Data Audit Reports.
Customer Profiling

After your data has been enhanced, a profiling exercise is then carried out that provides a clear picture of which groups your customers fall into and where your strengths lie. This will also provide you with a penetration analysis of how your customer database compares to the universe of data available.
Read more about customer profiling
Targeting

From this you can then clearly pin point the best segments or groups to target for your new customer acquisition campaigns. You are then in a position to source new data.
Contact us on +44 (0) 1509 670567 >