Top 10 Tips for E-mail Marketing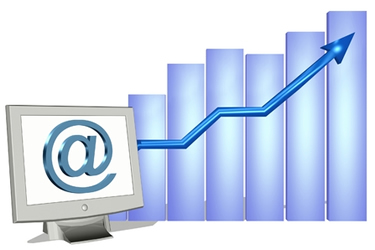 E-mails are a great marketing tool when used as part of your regular customer or prospect contact strategy. However, there is both an art and science to making them as effective as possible. They are often viewed as a fairly cheap communication method and as a result less time and effort is put into optimising their results.
Here we have provided some tips on how you can make your e-mail campaigns deliver better results.
E-mails can be used to develop your relationship with your customers, as well as a tool for generating sales. You can use them for the following types of communication:

News items about your company
Special Offers
Hints and Tips
Teasers or follow-ups to a postal campaign
Upselling and cross-selling products
Follow-up to web basket abandonment
New product/services launches

Make sure you have a clear idea of who the target audience is for the e-mail, before you start creating.
Make sure you buy your e-mail data from a reputable source to ensure the data has been collected legally and make sure the data is double opt-in.
The heading and subheading are critical elements of copy in your e-mail. The first 2-3 words are the most important so make sure they are hyperlinked to your web site. Headlines should add more information to your subject line and encourage people to make an immediate impulsive click.
Readers scan down the left hand side of an e-mail in an F- shape eye-track, so the copy in the first part of a paragraph is very important.
Ensure that the first three lines of your introduction copy have text links to a relevant page on your web site.
You must provide the option at the bottom of your e-mails for people to unsubscribe.
Test different elements of your e-mail – subject headline, offers, images, tone of voice, personalisation etc.
Ensure you have calls to action in your e-mail.
Check your content with a spam checker before broadcasting. http://www.lyris.com/resources/contentchecker - It's Free
Contact us with any questions
or call us on
+44 (0) 1509 670567 >